About Purrsianpals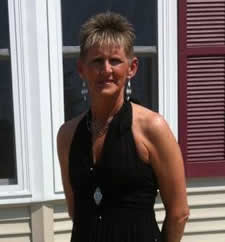 I am Nannette Schindler and I own and operate Purrsianpals, a CFA registered Persian cattery, situated on six acres in rural North Central Ohio in the United States. My lifelong dream of raising and showing Persian cats has become possible through the generosity of a very kind family friend who promised my mother before she passed that they would see to it that I followed my dream. I am choosing to raise, show and breed only PURE PERSIAN lines.
About Our Persian Cats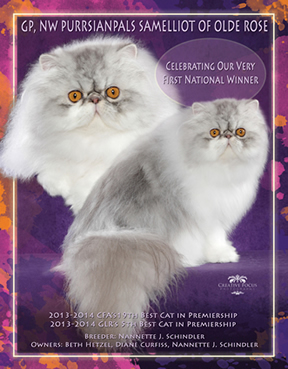 All my cats are PKD DNA negative. I do show my Persian cats in CFA and TICA. From time to time, I will have Persian kittens available to approved show, breeder, and pet homes. Some kittens will be show quality, but most will be pets only with a spay/neuter contract. I do not offer breeding rights on pet kittens, and I DO NOT provide stud services. My goal is to create wonderful, HEALTHY Persian cats with beautiful, endearing expressions, short, cobby, massive body and legs, round heads, small ears, beautiful round eyes, and loving personalities and temperament. I plan to breed for type, body structure, and character ensuring CFA and TICA standards are met. The cats I have now were purchased with these qualities in mind. I prefer to keep a low number of Persians in my Cattery so that I can give each and every one of them the tenderness, care, attention, and love they richly deserve.
Interested in a Purrsianpals kitten?
The cats or kittens I offer for sale are my babies that will be lovingly raised underfoot in my home. I will place cats/kittens in homes of my choosing and I will conduct interviews to find the optimum home for each Persian cat or kitten that I place.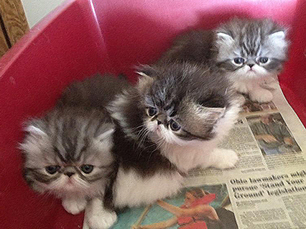 All kittens will be at least 12 – 16 weeks old before being placed in their new homes. Persians are a slow maturing breed and I will be leaving the kittens with their mother as long as possible. They learn to use the litter box, use a scratching post, play, and develop good social skills with other cats. They will be free from any health issues such as fleas, parasites, ear mites and fungus and will be vet checked prior to leaving my home.
All kittens/cats to be sold will have received at least one set of vaccinations and have been dewormed. Pet buyers will be required to sign a spay/neuter contract and provide proof of spay/neuter of the pet before receiving registration papers. Some pet Persian kittens may be spayed/neutered before leaving my home so this will be reflected in their purchase price. I hope you enjoy looking around my website.
Should you need to contact me, please visit the CONTACT US page.
Dedication
This website was created in loving memory of my mother, Mary Lou Smith, who went home to be with the Lord on October 24, 2008.
NORWEX PRODUCTS
I am now a Sales Consultant for NORWEX products. NORWEX products are safe for the environment and I feel safe using them around my pets. If you would like to see what NORWEX is about, or to place an order, please visit the following link: